Israel Dedicated Server
Israel Dedicated Server Hosting offers amazing specification and
wide network bandwidth, as needed.
Israel Dedicated Server plan
Processor / Cores / Threads / RAM / Space
Location
Monthly
Action

Israel Dedicated Server – DSX2 – 2xIntel Xeon E5-2609 – 8c/8t/2.40GHz, 32GB RAM, 1TB HDD
Israel
$349
Features of Our Dedicated Server
The most important thing about hosting solutions is that you can easily manage system configurations.
24x7x365 SUPPORT
When a client has a problem, they may contact a server engineer at any time of the day or night thanks to Israelservers' comprehensive customer service. 24/7/365, the greatest customer service in the sector is only a phone call away. Never be reluctant to give us a call if you want assistance.
UNMETERED TRAFFIC
We provide completely unmetered bandwidth, thus the amount our clients will pay each month is independent of how much data is sent from their dedicated servers. All our dedicated servers come with basic 100Mbps unmetered
traffic plans.
99.99% UPTIME
To ensure high availability, the Israelservers data center is linked to the Internet backbone through several high-speed fiber data connections. With the exception of brief times of scheduled maintenance, the greater resilience of these services ensures that users will alwayshave access to them.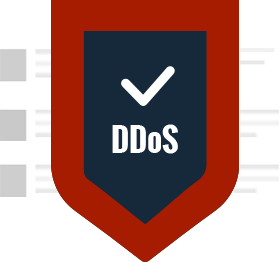 ANTI-DDoS PROTECTION
An Anti-DDoS system is included with all Israelservers dedicated servers to ensure high uptime. This will ensure service continuity in the event of an attack.
Protection from DDoS
To control TCP-SYN flood assaults (SYN, ACK, RST, FIN, PUSH) on the service, software and hardware
solutions are used.
Full Control
Complete management IPMI, iDRAC, KVM, etc. are used for
remote server
management.
Take advantage of better performance and flexibility
The most important thing about hosting solutions is that you can easily manage system configurations. This feature allows you to expand the storage space of the company server.
To take advantage of this, it is not necessary to migrate to a new host or system. Managing the server is a long and daunting task, so you can use our hosting providers.
We are efficient professionals who reduce the total cost of server equipment.
Our company offers an inexpensive way to access server sources by managing development costs.
Our support also helps you to keep your system equipment and increase ROI.
These are impressive features of our services that make them an excellent choice for any business. Our services offer greater reliability to optimize the performance of your company. This means that you can increase the loading speed of your website and completely satisfy your customers.